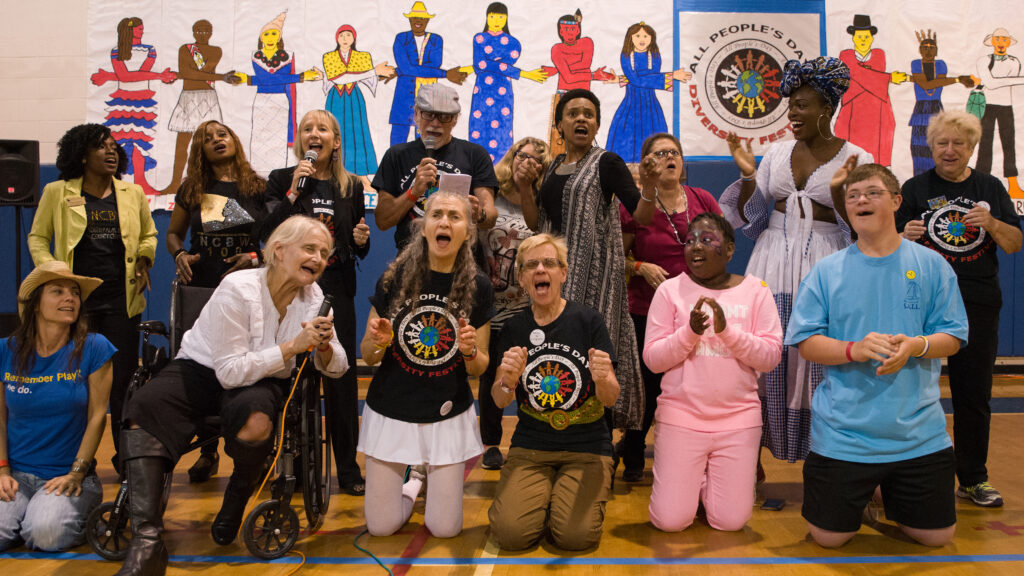 "

All People's Day

is really about

learning

from
one another

through the arts.

"  ~Founder, Susan Berkowitz-Schwartz
---
ALL PEOPLE'S DAY
A day of CREATIVE and FUN activities to facilitate avenues of UNDERSTANDING and CONNECTION among the DIVERSE CULTURES of South Florida. More than 800 people attended the last festival!
Since 1973, people of many walks of life have experienced this inspirational holiday through creative participation in its arts traditions. Many FREE ACTIVITIES are offered through our NON-PROFIT BOOTHS.
Sign your kids up for the All People's Day "Craft Dough Workshop" 9:30-11:00AM, prior to the event start.
License #: CH59403 "A COPY OF THE OFFICIAL REGISTRATION AND FINANCIAL INFORMATION MAY BE OBTAINED FROM THE DIVISION OF CONSUMER SERVICES BY CALLING TOLL-FREE WITHIN THE STATE. REGISTRATION DOES NOT IMPLY ENDORSEMENT, APPROVAL, OR RECOMMENDATION BY THE STATE." 1-800-HELP-FLA (435-7352) http://www.FloridaConsumerHelp.com
FREE EVENT
All People's Day Diversity Festival is a FREE multicultural program that helps children, adults, and seniors see and embrace the beauty of their diversity. As its very name implies, All People's Day® is inclusive of all populations and addresses the diversity of differences and similarities among people.
FREE FOOD
Thanks to the generous donations of local restaurants, food at All People's Day is FREE to all attendees. It's a great opportunity to sample foods from different cultures you might otherwise never get to experience. That's how community comes together!
FREE ARTS & CRAFTS

ALL PEOPLE'S DAY®traditions take the form of Art Projects, Presentations, and Interactive Group Activities. Each tradition explores different issues that affect us such as prejudice, nationality, and peace.
Click Here to learn about FREE ACTIVITIES for the whole family, many offered at the many booths that fill the auditorium.
The event features a wide variety of cultural entertainment for the whole family:

15 Different Stage Performances with Dazzling Costumes,

Dancers,

Singers, Drummers and More!
50 local community booths with

FREE

activities, craft-making and the sale of cultural goods.
GREAT RAFFLE PRIZES

donated by local businesses.

A

FREE

kids' craft workshop PRECEDES the main events.
All People's Day is proud to be sponsored by so many wonderful organizations. CLICK HERE to learn more.

BE THE CHANGE! CLICK HERE to be a SPONSOR of ALL PEOPLE'S DAY
---